Fort smith is a great place for families! When make sure to visit some our favorite family friendly spots.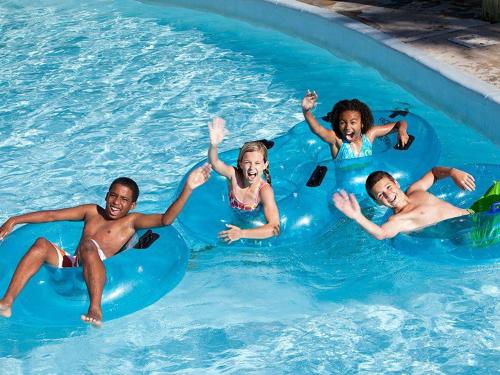 Parrot Island Waterpark
The region's NEWEST waterpark, Parrot Island, features a giant wave pool, 500' lazy river, three twisting and turning water slides, a speed-plunge slide, tiny-tots pool and splash area, activity pool, and so much more.
The Park at West End
This charming small amusement park at the west end of historic Garrison Avenue is one of downtown Fort Smith's most recognizable sights. A working Ferris wheel from a 1930's World Fair, an Italian hand-painted carousel that plays sounds of a vintage calliope, a double-decker British bus with concessions, an arcade, and an old Pullman dining train car converted into an eatery for lunches, special events and private parties, The Park at West End is unique to say the least. Rides on the Ferris Wheel and carousel are just a dollar, and park admission is FREE.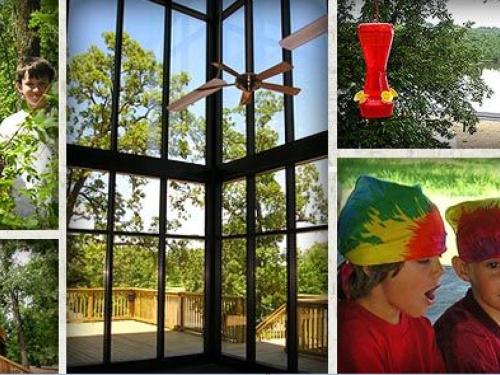 Janet Huckabee Arkansas River Valley Nature Center
This enchanting nature center on lovely Wells Lake features interactive indoor exhibits for children and adults, and a vast variety of outdoor activities, from guided hikes to archery to nature photography to kayaking, canoeing and fishing to astronomical Star Parties. Animal feedings at 2 p.m. daily are especially popular with the children, particularly Friday when the staff feeds the snakes! Experience The Natural State's River Valley flora and fauna up close and personal, and learn from the experts how to have safe outdoors fun. Best of all, the Nature Center is open six days a week (closed Mondays & major holidays), and its activities are FREE for the whole family, funded by an Arkansas conservation tax.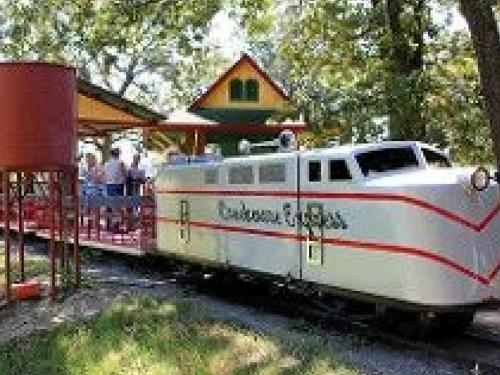 Creekmore Park

Rides are only 25¢ per person, per ride!
The train is a favorite of park-goers of all ages! Our grey train (pictured left) is our main locomotive. Our beautiful little steam engine is brought out only on special occasions, like national holidays!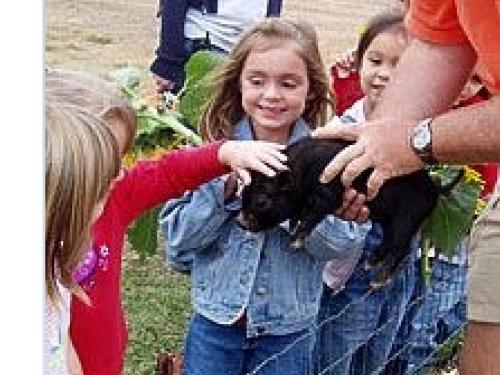 Wild Things Farm
When you come to the farm you can ensure you're going to meet a new friend! How about a friend who is a little furrier around the ears than those from school?Come meet all of our crazy critters at Wild Things Farm! Our petting zoo is open during special events and select weekends throughout the year. Meet our miniature potbelly pigs, sheep, peacocks, rabbits, donkeys, & ponies. We have goats galore at the goat walk! Head over to their towering walkway and send them a tasty treat up their feed conveyor. It's the safest way to save those fingers!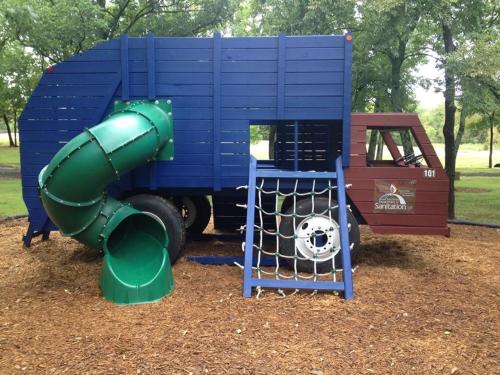 Stone Park
Stone Park is both a wilderness oasis and a recycling education experience.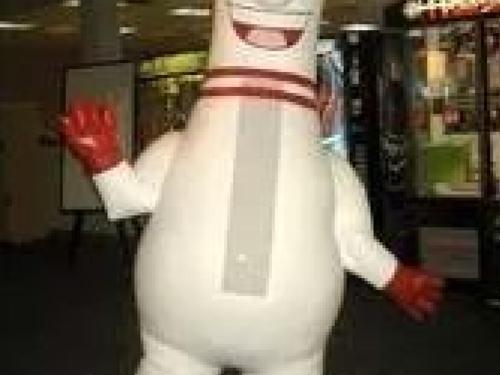 Bowling World
Bowling World has 72 lanes of fun, 12 pool tables, an arcade, a snack shop, a pro shop, and X-treme glow bowling.
Midland Bowl

32 lanes, a restaurant, pro shop and Cosmic Bowling. We have great bowling, fun games and a fantastic menu and bar. If
Wanna Be Racing Family Fun Center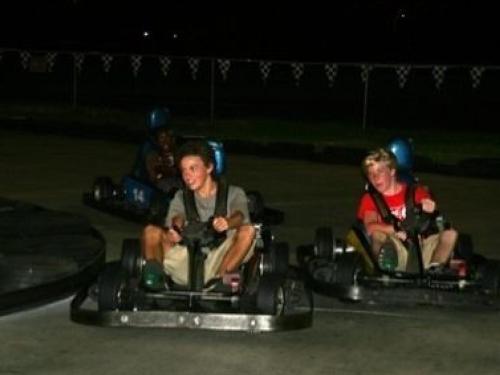 Do you Wanna Be Racing? Bring your family, friends, someone special, or even just yourself out to Wanna Be Racing at Ben Geren Park in Fort Smith, Arkansas. Wanna Be Racing is the perfect place for a birthday party, corporate party or just to unwind. We also have a concession stand and a game room. We are a place that make kids feel like grown-ups and make grown-ups feel like kids! Our karts cater to almost everyone's needs. So, come by and see us for great fun! ALSO, be checking the newspaper and radio for periodic specials throughout the season!
Grand Slam Fun Center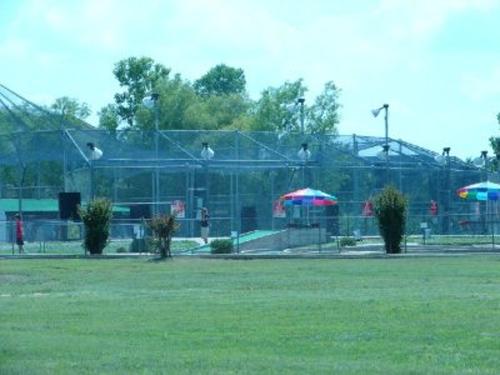 Batting Cages, Go-Karts, Minigolf, and Driving Range.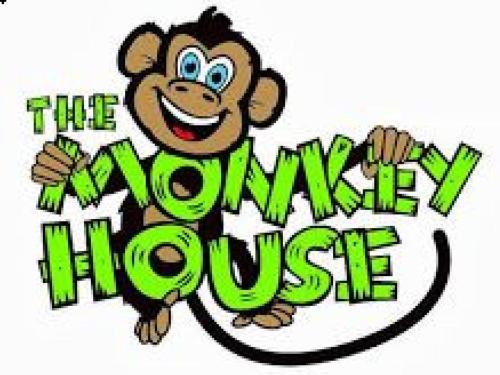 Monkey House
Indoor bouncer/slide party geared for children 12 and under
Crystal Palace Skating Rink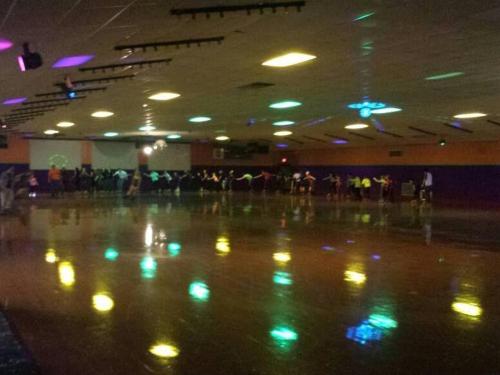 Jack's Skateland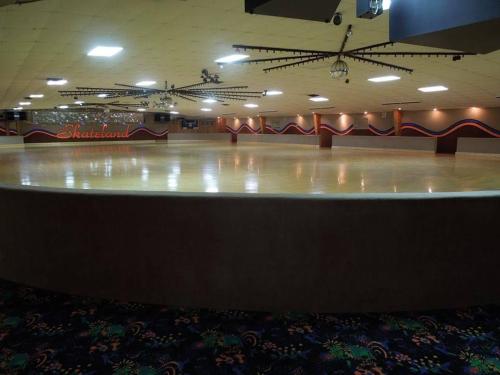 Chuck-E-Cheese's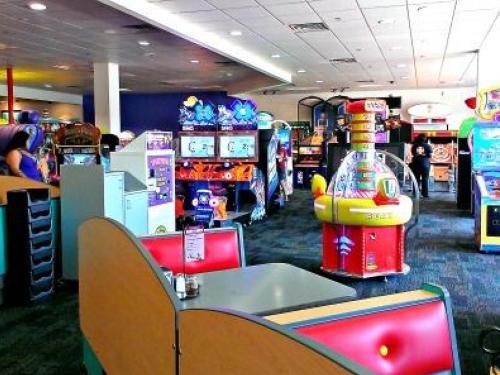 Chuck E. Cheese's is the ultimate place Where A Kid Can Be A Kid®. And parents can enjoy every moment. That's why Chuck E. himself takes pride in providing a safe, family-friendly environment that kids and parents will love coming back to. Admission is always free. So you'll never overpay to play at Chuck E. Cheese's.
All American Paintball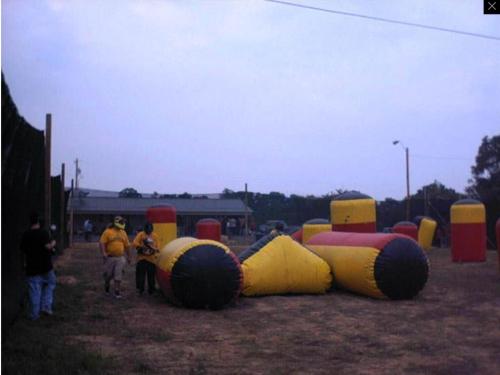 Elevate Trampoline Park
Welcome to Elevate Trampoline Park, the newest attraction in Fort Smith,AR. Elevate Trampoline Park provides you with an experience that is unmatched by any other in the River Valley.